PrivacyMaxx ID Early Warning System

Stop identity theft NOW!
Identity theft has become a crime of epidemic proportions. Over the last five years, this crime has impacted over 27 million Americans. Last year alone, identity theft affected an estimated 10 millions Americans resulting in losses of over $53 billion.
Don't let yourself become a victim of this crime. If a thief assumes your identity, it can take about nine months to discover. Not to mention, it can take approximately 300 hours and up to 44 months to correct the associated problems...
Restoration Service and $25k to $1 Million of ID Theft Insurance
$25,000 to $1 Million of Identity theft insurance, along with 24/7 Identity restoration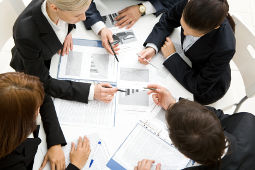 Insurance - As a PrivacyMaxx member, you get $25,000.00 to $1,000,000 of insurance coverage depending on your plan, that covers you, your spouse, qualified domestic partner, children under 18, and parents and reimburses your for covered losses from identity theft.

Restoration - A step-by-step manual detailing the resolution process and guidance for avoiding future complications. You may also choose the option of a unique Identity Restoration Service that will take over the identity recovery process. We give consumers the option to manage this process themselves or to have us do it for them with their assistance-further minimizing the hassle involved. This time consuming process typically requires the assistance and expense of an attorney. By assuming and reorganizing the recovery process on your behalf, PrivacyMaxx can save you time, money as well as the hassle and headaches associated with clearing and restoring your identity.

Victim Assistance - A toll-free, victim assistance number providing access to trained specialists for...